Protection from Sex-based Harassment in Public Bill

Third Reading
15:37
Welsh Legislative Consent granted.
Motion
Moved by
Lord Wolfson of Tredegar

- Hansard - - - Excerpts
That the Bill do now pass.
Lord Wolfson of Tredegar (Con)

- Hansard - - - Excerpts
My Lords, I assure noble Lords that the shortness of my remarks now does not reflect the importance of the Bill: this is an important, focused Bill and a valuable contribution to the fight against this blight on our society. The genesis of the Bill was a consultation announced to this House by my noble friend the Chief Whip in her previous incarnation. My right honourable friend Greg Clark MP discussed the Bill with me before he introduced it into and steered it through the other place. I am grateful to him and to my noble friend the Minister and his department, both in the other place and here. This Bill has had absolute cross-party support, and therefore I am also grateful to the Opposition Front Bench and other Front Benches. I have received support from all parts of the House and I thank the Clerk of the Parliaments and his staff.

I have benefited, as I am sure other noble Lords have, from reading material sent to me by a number of campaigning groups in this area, but what really brought home the importance of the Bill to me was an email I got out of the blue over the summer from someone I will just call Lauren. When I spoke to her, at some length, she explained to me the appalling behaviour to which she had been repeatedly subjected in a park in the part of the country in which she lives. I hope that the Bill will help her and others in her position.

It will not have escaped noble Lords that although this Bill, with the title it has, applies to men and women, women are overwhelmingly the subjects of this appalling behaviour. This Bill has been taken through both Houses by men. There is nothing wrong with that. I suggest that it is absolutely right, because violence against women and girls is not a matter only for women and girls, but for all of us.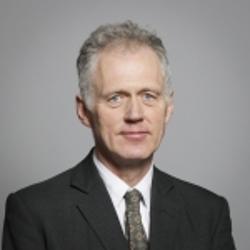 Lord Ponsonby of Shulbrede (Lab)

- Hansard - - - Excerpts
My Lords, I wholeheartedly endorse the way in which the noble Lord, Lord Wolfson, has summarised the Bill which he has piloted through this House and congratulate him on it. He was right to remind us that its genesis was with the noble Baroness, Lady Williams, in her previous incarnation and in an earlier Bill. Nevertheless, there has been cross-party support for it, which I am happy to reiterate.

It is worth reminding ourselves that 71% of women of all ages in the UK have experienced some form of sexual harassment in public. That rises to 86% of all 18 to 24 year-old young women. I have one question which I hope the Minister can comment on when summing up the Government's position. How will the impact of this Bill be monitored going forward? It is a very specific and quite controversial Bill, even though it has had cross-party support; the Government should see the monitoring of its impact as a proper part of its enactment, so that we can measure its benefit.
The Parliamentary Under-Secretary of State, Home Office (Lord Sharpe of Epsom) (Con)

- Hansard - - - Excerpts
My Lords, this Bill reminds us of the very real damage caused by public sexual harassment, a terrible crime that is far too widespread. The Bill's cross-Chamber and cross-party support has been a real indication of our shared determination to make our streets safer for everyone.

I put on record my congratulations to all those involved in the passage of this Bill. First, it is fitting that we pay tribute to its sponsors: Greg Clark MP in the other place for bringing the Bill forward and so ably championing the experience of his constituents on the issue and my noble friend Lord Wolfson of Tredegar in this Chamber for picking up the baton to see it through to Royal Assent. I also recognise my ministerial colleagues—in particular my noble friend Lord Evans for his work in responding to the Bill on behalf of the Government—and the officials who supported them in doing so. My thanks also go to all other Members of both Houses who have provided careful scrutiny of the Bill and spoken so thoughtfully and respectfully on this sensitive topic. In doing so, they have not only worked together to make it stronger but played a key part in helping to raise awareness of public sexual harassment.

As with any new criminal justice legislation, an implementation period will be necessary to ensure that all processes, systems and guidance are updated. That includes drawing up the necessary statutory guidance. We therefore cannot give a timescale now for when we expect the offence to be implemented, but we will ensure that the legislation comes into force as quickly as reasonably possible. I think that goes some way to answering the question of the noble Lord, Lord Ponsonby, on how it will be monitored. The guidance needs to be carefully drawn up first, and then I am sure we will return to the subject.

I end on the most important thank you of them all: to those who relentlessly campaigned for this change. The Bill is a testament to the hard work and passion of the organisations and many individuals who bravely shared their experiences. I join my noble friend Lord Wolfson in saying to them that their efforts have made a real difference in the pursuit of making our streets safer for women and girls.
15:43
Bill passed.