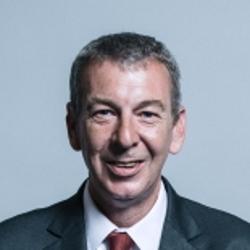 Mike Hill (Hartlepool) (Lab) [V]

- Hansard - - - Excerpts
I beg to move,

That this House has considered e-petition 569957, relating to vaccine passports.

It is an honour to serve under your chairmanship, Sir David. I thank the petitioner, Mr David Nolan, and all the other signatories of the petition, which has reached 295,842 signatures. The wording of the petition is as follows:

"We want the Government to commit to not rolling out any e-vaccination status/immunity passport to the British public. Such passports could be used to restrict the rights of people who have refused a Covid-19 vaccine, which would be unacceptable."

The petitioner wants me to make it clear that they do not represent themselves as anti-vaccination. In their own words, "We believe anti-vaxx people are in an absolute minority in Britain."

The petition is not exclusively about those worried about discrimination if they refuse vaccination; it is more about the implementation of vaccine passports and their technology for everyone in society. In comparison with yellow fever, the petitioner wants it to be known that "comparing this certification alongside any proposed covid status certification is not a viable argument, as we are dealing with very different viruses. Yellow fever certification is only required for up to 30 African and 13 Latin countries."

The petition is not difficult to understand and stems from genuine concerns among many of the petitioners. I state clearly for the record my support for the vaccination programme, and I encourage everyone eligible for their vaccination to take it as soon as they are offered it by our national health service, which is working so hard to deliver the programme on time.

It is easy to understand why a vaccine passport may appear to be a perfect option for the Government, who are trying to ease the lockdown as quickly and safely as possible. The idea that we could allow events to start taking place at which people who have some immunity to the virus could return to some level of normality is attractive. Like everyone else in the country, I look forward to the day when such things can take place again safely, and something that could possibly speed us along to that point is a compelling suggestion.

After almost a year of lockdowns and social distancing restrictions, anything that can help to get people back out into the community, back into their workplaces, back into their businesses and back with their families is something that we cannot discount. However, we must also consider the possible drawbacks that come with such a proposal, and we must consider the concerns with fairness. There are concerns about vaccine passports that go beyond the pseudoscience of anti-vax protesters and Twitter trolls. I therefore urge hon. Members to be mindful of some of these arguments in their contributions.

To date, the Government have not brought forward any concrete plans on vaccine passports or how they could work. However, as some countries and travel companies are beginning to require proof of vaccination as a precondition of entering their territory without the need to quarantine or of booking travel, some form of proof may be necessary at least to relaunch our tourism sector. If British holidaymakers and travellers are required to have proof for international travel, it will be difficult not to have some kind of Government-issued certification to back that up. Even if the UK opts out and opts not to use vaccine passports in the same way as other states, we may be required to provide some proof for those wishing to go abroad if other states require proof prior to entry.

If that were to be the case, how it would work domestically is unknown. I invite the Minister present to shed some light on that in their summary of the debate, as the domestic and international situations are very different and, even if domestic requirements remain low, international requirements may not give us a great deal of choice. The concept of using vaccine passports in domestic settings is of concern to some people as we go forward.

As Members will be aware, the Joint Committee on Vaccination and Immunisation has published priority lists, which will work their way through the population from those most vulnerable to covid down to the least vulnerable. Although it is not always the case, often that involves going from the oldest groups in society to the youngest—again, I must stress that that is not always the case. Therefore, introducing vaccine passports at present would exclude those who have not yet had the opportunity to receive their vaccine. There is a genuine fear that younger people who do not have any characteristics that place them on the priority list could be prevented from taking part in events or from taking certain actions, for no reason other than age and lack of pre-existing health conditions. Similarly, many people are concerned about how a vaccine passport would be properly managed, as anything that required a smartphone, as the current covid another place does, could bar many elderly people or people living in poverty from accessing such a system.

I must also stress at this point that although I encourage everyone to get their vaccination when they are offered it, people do have the right to choose not to be vaccinated if they so wish. Nobody can currently be compelled to take the vaccination under the law, despite it being our best hope in this national fight. The number of people currently indicating that they will not take the vaccine when offered it is currently very low, and it is my sincere hope that it remains that way, for the chances of our recovery. Nevertheless, the question that we must ask ourselves is whether such a policy would be fair to people who have the right to make that choice, however we who support the vaccination programme might personally feel about their decision.

If, as much media speculation indicates, proposals about domestic usage of vaccine passports are under consideration, I invite the Minister to clarify any of those proposals in their summary at the end of the debate, in the interests of openness and of the petitioners. I invite Members to consider carefully some of the arguments that I have set out in their consideration of the petitioners' request. Even those in favour of such a system cannot dismiss counterarguments without proper and fair consideration, especially when it comes to ensuring that everybody in the elderly and vulnerable groups will have access to a vaccine passport, and that those who have not been vaccinated because they are further down the list are not excluded because they have not yet had their turn.

Once again, I thank Mr Nolan and all the petitioners for raising this important issue.