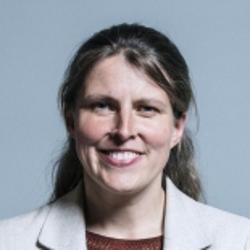 Rachael Maskell (York Central) (Lab/Co-op)

- Hansard - -
It is always a pleasure to serve under you in the Chair, Sir David. I thank my hon. Friend the Member for Islwyn (Chris Evans) for opening today's debate so well. I also thank the University of York and York St John University for the support they have given students at this challenging time. They have worked closely with the student bodies to overcome insurmountable challenges and to make the campuses and the universities as safe as they possibly can. However, that does not detract from the experience that students have had over the past few months. Isolated, often challenged with mental health crises and having to conduct their social life and teaching in a strange city and a strange place. It is not the expectation that students have come to deserve, let alone have to pay for. I am pleased that the extraordinary efforts in our city have meant that, despite the initial peak in infection, infection rates have fallen significantly, but we are not over the hurdle yet and could be in this situation for another 12 months or—who knows—even more. That is why the debate is so timely, in order to help us get things right for the future.

I thank the thousands of students from York who signed the five petitions before us, some of which call for the reimbursement of fees during periods of industrial action that were clearly intended to improve the working environment of our teaching staff—who are dedicated to students—protesting casualisation in the sector and its impact on their terms and conditions. Hundreds also signed petitions about refunds, partial refunds and the lowering of tuition fees, which the Treasury must look at. However, I will look at the far more fundamental issue behind it: the broken model of university funding. I put it firmly on the record that the issues highlighted in these petitions point to why tuition must be free. The risk currently falls on students, and if universities were to reimburse their students, they would become bankrupt, so the Treasury and the Minister must find a solution. Labour has a solution.

The university sector is underfunded. Higher education is the engine to economic success, and we need it to attract investment that produces a high economic yield and recognises how both tuition and research places the UK's economy on a global footing. Investment brings return, but there is still no certainty over the future of research funding. With no future EU agreement, what will happen to the Horizon programme? We are yet to hear of the Government's shared prosperity fund and the impact it will have on university research. We also know that the international purchase of UK education, through our international students, is significantly at risk: numbers have reduced. Universities have put incredible investment into supporting those students, who obviously pay extortionate amounts for that service yet arrive in a locked-down, strange country before they commence their online studies. What are we doing to our students and young people? Signing these petitions shows that students have lost confidence in a sector that was once the jewel in the crown of the UK. We have also heard about the real impact that this is having on the welfare of students, as my hon. Friend the Member for Islwyn set out, and on their mental health and wider wellbeing.

The whole funding model, with the spotlight being shone on it, must be reviewed. We are all aware of the discourse over undergraduate, masters and research programmes in the light of the online provision that we have heard much about. However, online provision does not replace in-person tuition, which helps people to nurture students to reach their best, which we want for this generation of students and for those who are applying to university at this time.

We face a serious economic crisis. This is not new, but the UK's performance has consistently lagged behind similar economies for the past decade. In addition, the productivity of the economy has been low. Education—at all levels—is proven to be the single biggest factor in significantly improving economic performance. It is the one thing that brings about social mobility. It also opens up new doors and new avenues for people to learn. However, as these petitions have shown, having to pay for tuition is a major cause of discord and has meant that many who could benefit from a university education will not access it due to the fees structure.

Therefore, we as a country need to invest in the skills to deliver the economic output to which we aspire. Much of that will need to be in new areas of growth—digital, biosciences, advanced technology—as well as where there are recognised skills shortages, in areas such as engineering. We need therefore need to attract students to fire up our economy, and I want to ensure that in my constituency, we also find a pathway—through both further and higher education—for all those who are falling out of the labour market, as we re-orient skills for the future economy.

I draw the Minister's attention to the BioYorkshire project, with which I know she is familiar. That investment will bring 4,000 job opportunities in York and Yorkshire, will ensure that start-ups and spin-out companies innovate 1,200 businesses, and will return £5 billion in gross value added to the Treasury. This not about cost to the Treasury but about investment in skills for those kinds of outcomes, not least in the light of what our economy now faces. Putting fees in the way of that is neither smart nor beneficial. This is our one opportunity to pivot the fortunes of our economy significantly.

Someone who is currently out of work will be nervous about what is on the horizon. They will not want to risk investing in their future if they do not know what it will bring apart from significant debt. That is why the petitioners' call shines a light on why university tuition should be fully funded in future. Universities have a serious role to play in our economic recovery, which must be the Government's prime focus, and no barriers should be placed in the way of that.

Although many students can engage in online learning, 40% of courses offered in my city include an element of laboratory or clinical practice, so students need to be safely present in person to complete their studies. Many students are frustrated that, because of the practical nature of their degrees, they have not been able to complete them and qualify, particularly those whose courses included teaching and clinical practice. For clinical practice, those students were not able to help the NHS in their final year because of the current situation. We need to ensure that recompense is in place to enable students to recoup their losses. They clearly have an important role to play in supporting the infrastructure of our country through this pandemic.

I am sorry to put it in these terms, but we now have a marketised education system, which is why students are right to call into question the value of their investment. It changes the relationship between student and university, which should be one of co-production, working together to create academic success, leading research, and stretching and growing people, with universities working hand in glove with students.

Online learning provides opportunities if properly invested in. About eight years ago, I spoke with a medical academic about the possibilities of remote learning. He told me about how he had organised global seminars, bringing together the world's top surgeons and academics to advance medical practice and join clinical techniques and research with practitioners who wanted to advance the frontiers of medicine. Cost barriers restrained opportunity, however. If we place those costs on our NHS at a time like this, we will lose out on those kinds of opportunities. That example can be extrapolated to engineering or environmental science. We could have high-quality online learning, drawing from the best in the world, to advance people's opportunities to engage in a future economy.

The world of education is changing significantly, so we must look once again at how we invest in skills to ensure that students are at the core of the future economy. There must be no barriers, which fees create. That is a failed model. Vitally, we must look not only at what should happen with recompense now, but at how we can get things right in future. Unlocking our economy and giving people every opportunity they deserve: that is the game-changer.